Camilla Rabisca, Alternate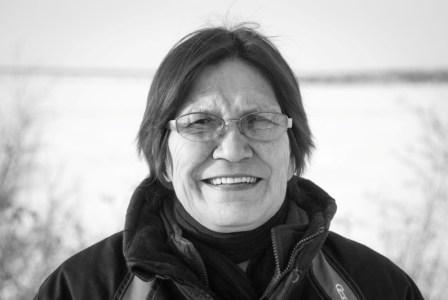 Camilla Rabisca is K'ásho Got'ı̨nę and was born in Fort Good Hope. She is fluent in the Dene language and has extensive knowledge of the land in her family's traditional territory. For 26 years, she and her husband lived off the land, hunting, fishing and trapping. Upon moving back to Fort Good Hope in the late 1980s, she worked with the local high school teaching traditional survival, hunting and fishing skills and continued to spend time on the land with her family. Camilla has also served as a Canadian Ranger since 1997.
Camilla sat on the local District Education Council for two terms and was an active member of the Ɂehdzo Got'ı̨nę, Hunter and Trappers Association and its successor, the Renewable Resources Council, for over sixteen years. Camilla is currently serving her fourth term, her previous terms were 2001-2011 and 2015-2020.
Nominated by the Sahtú Secretariat Inc. Term: April 29, 2022 - April 28, 2027.