1995-ongoing Willow Lake Duck Banding
Since 1995, the United States Fish and Wildlife Service (USFWS) has collaborated with the Tulita Renewable Resources Council (TRRC) and the Government of the Northwest Territories' Department of Environment and Natural Resources (ENR) and more recently with the Sahtu Renewable Resources Board (SRRB) to band ducks within the Sahtu. The project was initially established at Loche Lake and Loche River northeast of Tulita in 1995 however, based on local traditional knowledge, in 1996 the banding station was moved to the nearby and larger Willow Lake where it has since remained. The station is operated by a waterfowl biologist from the USFWS, and two banding assistants hired from the Tulita Community.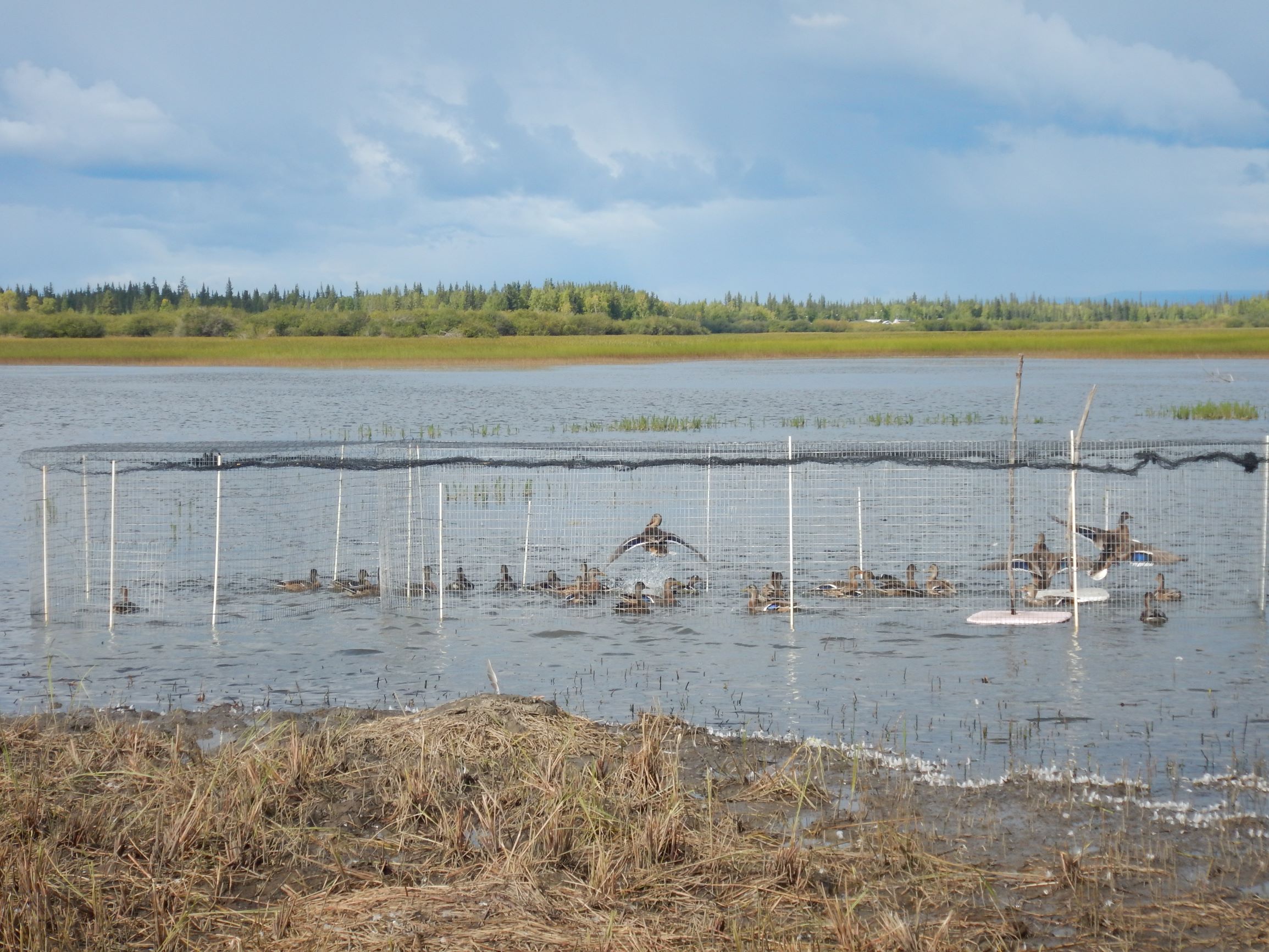 The annual goal of the project is to band 2,000 mallards, 1,500 northern pintail, and all incidentally captured ducks (up to 1,000 per species) from 01 August – 01 September, which is the opening day of the duck-hunting season in the NWT and other Provinces.
It is critical that banded birds be reported. You not only help continue this project and others like it, but the USFWS gains the data they need to monitor the health of duck and goose populations and set annual hunting regulations in the US and Canada. Since inception the project has banded over 30,000 ducks at Willow Lake.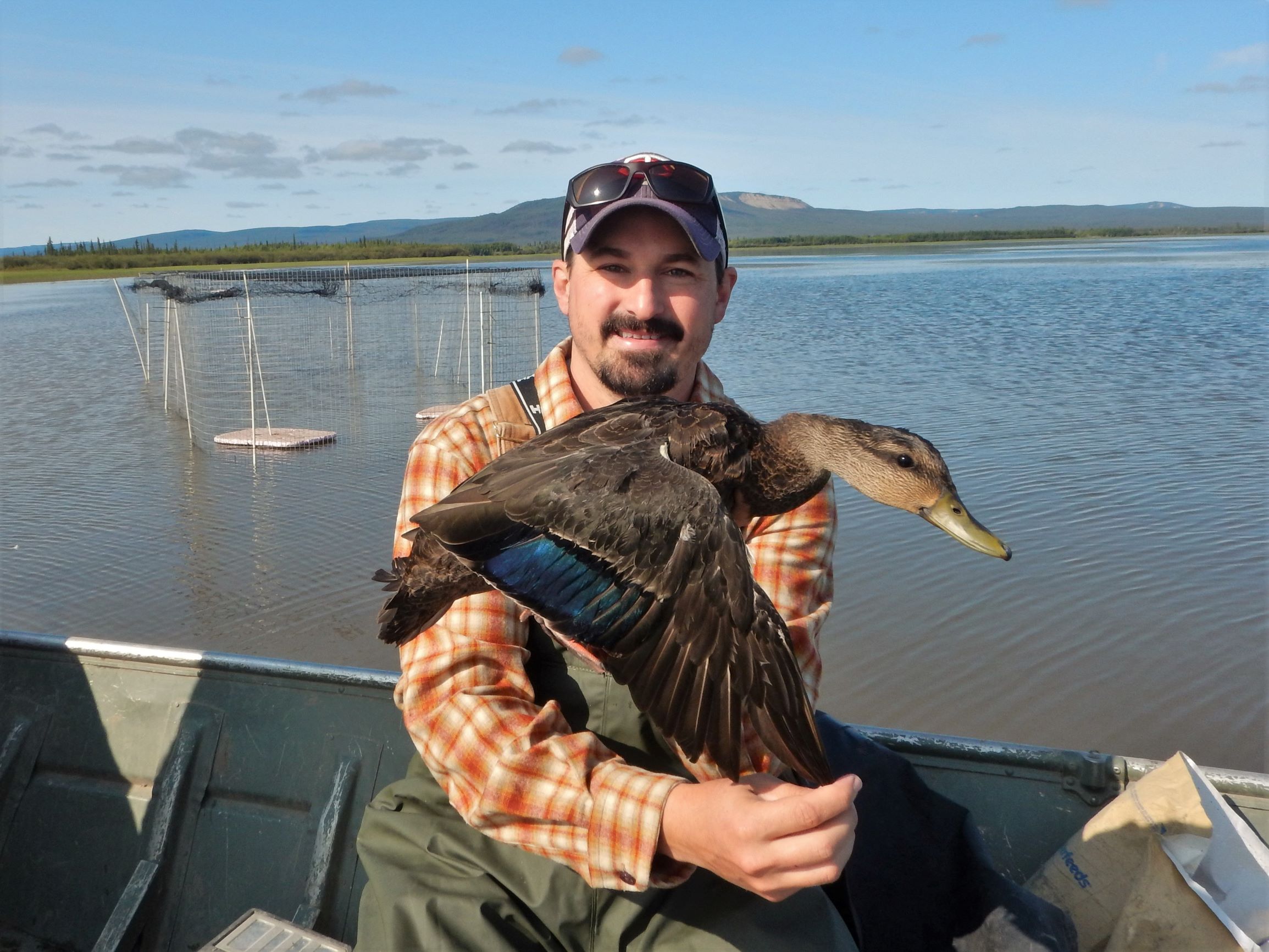 Please report band numbers to the National Bird Banding Laboratory in the US or Bird Banding Office in Canada (by calling 1-800-327-BAND, or on the web at: www.reportband.gov).
If you're having trouble with the phone or website, you can also contact Team Member (below), Steve Olson, and he will report the band for you.
Team Members
Funder
Wildlife Fund - Ɂehdzo Got'ı̨nę Gots'ę́ Nákedı
Reports
pdf Willow Lake Banding Report, 1995-2009 (18.57 MB)
pdf Willow Lake Banding Report, 2011 (588 KB)
pdf Willow Lake Banding Report, 2013 (395 KB)
pdf Willow Lake Banding Report, 2014 (416 KB)
pdf Willow Lake Banding Report, 2015 (3.74 MB)
pdf Willow Lake Banding Report, 2016 (2.95 MB)
pdf Willow Lake Banding Report, 2017 (3.26 MB)
pdf Willow Lake Banding Report, 2018 (1.34 MB)
pdf Willow Lake Banding Report, 2019 (4.05 MB)
Total Budget
$8,800