2014-2018 Délı̨nę Song Book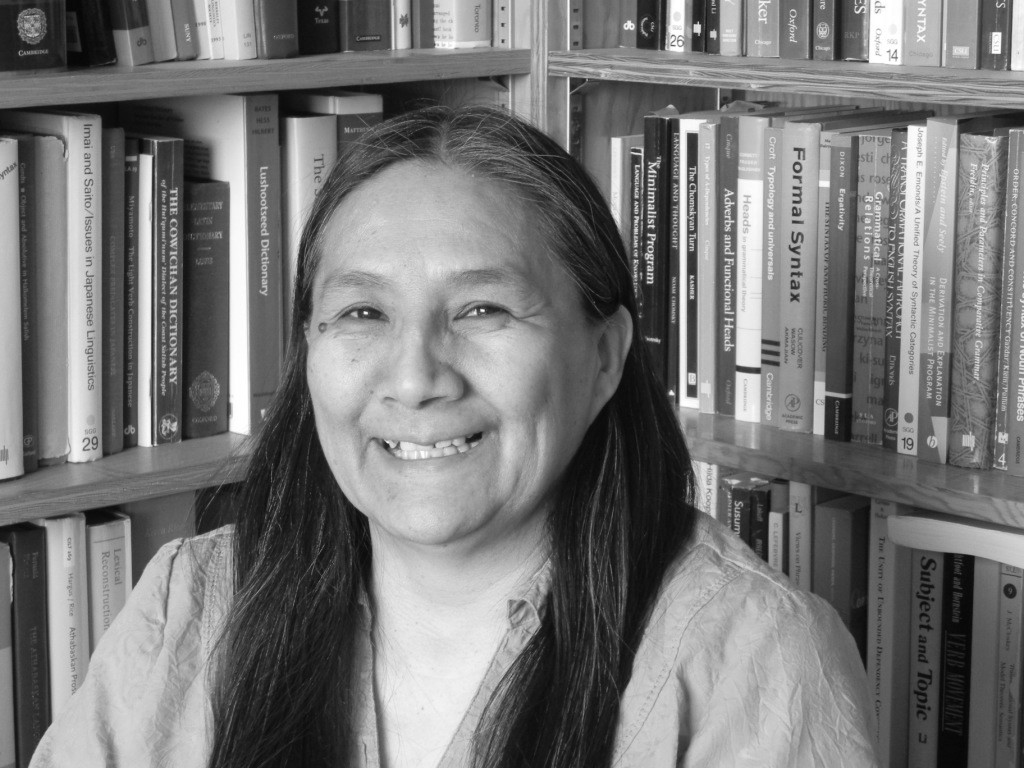 Laura Tutcho is a member of the Délı̨nę First Nation. She has had a long and varied career prior to entering Graduate studies for her Master in Indigenous Language Revitalization with the University of Victora, including research with elders, radio broadcasting, and most recently a position as Aboriginal Languages Coordinator with the Government of the NWT. Along the way, she succeeded in completing a diploma in Management Studies at Aurora College, as well as courses in the Interpreter/Translater and Aboriginal Language and Cultural Instruction.
Laura is a grandmother, and is determined to ensure that her Sahtúot'ı̨nę language remains alive for future generations. In June 2013, Laura was co-presenter with ethnomusicologist Nicole Beaudry of a paper entitled "When the Drums Speak" at the Dene Languages Conference hosted by the Tsuu T'ina Nation in Alberta. In pursuing her Master's degree, she seeks to show other Dene that higher education in a field that supports Dene culture and language can be achieved. Her studies are providing her with an avenue to think about how to revitalize Aboriginal languages, what language revitalization is, and how to apply what we are learning to the north. In her own words, "It gives me the strength and back-up to advocate."
Laura is especially interested in developing ideas and materials for new technologies for language preservation. She believes that technology can be used as a training tool. She understands the dangers of language loss, and the need for sustained work to prevent this, and to maintain Dene identity. Laura brings a strong awareness of issues, concerns, strengths that will benefit her people. She shows leadership in her ability to identify and name the struggles and concerns that the communities face when it comes to preserving the Aboriginal languages of the NWT.
Laura completed her Master of Education degree in Indigenous Language Revitalization in 2016, with a thesis entitled Ets'ulah: "The language is like ets'ulah. She continues to pursue her research interests through a collaboration with ethnomusicologist Nicole Beaudry on the Délı̨nę Song Book project.